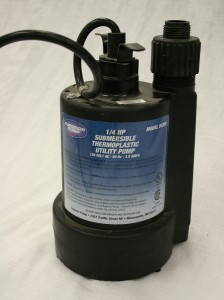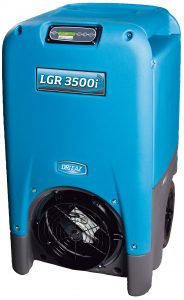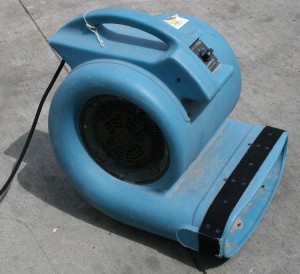 When a mop and bucket just isn't going to cut it to dry out a damaged basement or event crawl space.  Big Ten Rentals has the right equipment to solve your previous flood damage problems.
Depending on the amount of water, some people have to start out with our 30 GPM 1/4 horse power submersible utility pump. Depending on the damaged area we have multiple sizes of dehumidifiers available 1200 Commercial Dehumidifier, LGR-2800i Low-Temp Commercial Dehumidifier, LGR-3500i Low-Temp Commercial Dehumidifier. We also recommend the use of multiple Air Movers for flood and carpet drying.
Big Ten Rentals can help guide you on how many dehumidifiers and blower you will need to your specific area. Give us a call today. Be ready to give us measurements of the area.
Cost of water damage restoration kit rental:
The number of air movers and type of dehumidifiers needed depends on area to be dried. Please contact Big Ten Rentals to help you get the right equipment.
Helpful resource Restoration Kit like ours.  We offer the DIY kit but some insurance companies may require a company like Servpro in Iowa City & Coralville to do the job.