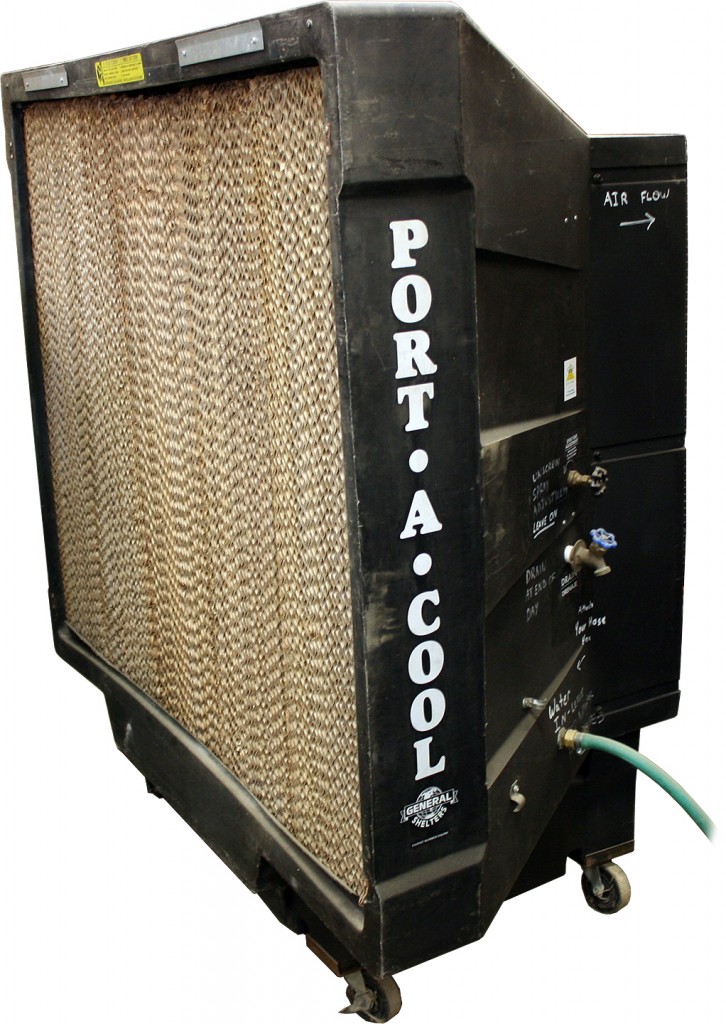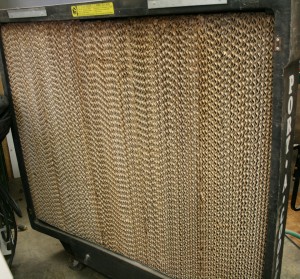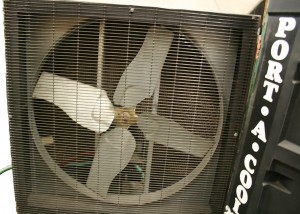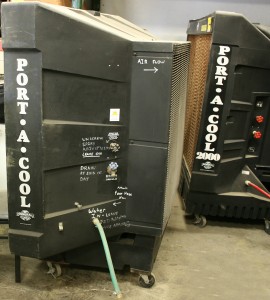 These used Port-a-cool units are for sale.
Cooling a Large Area either indoors or outside?
Port-a-Cool is a Portable Evaporative Cooling Unit perfect for many events . Cooling is accomplished naturally through the process of evaporation without the use of harmful refrigerants. It's environmentally friendly and cost effective.
These units are often used at a wide range of events. From wedding receptions held in the extreme heat in Iowa. To cattle farmers trying to keep their herd of animals from overheating. Even automotive events have rented these.
We also rent these port-a-cooler/swamp cooler units as well. Also visit other used port-a-coolers for sale.
Purchase our used Port-a-cool "Swamp cooler" with 36″ fan:
$1,599.00
Contact us buy this item