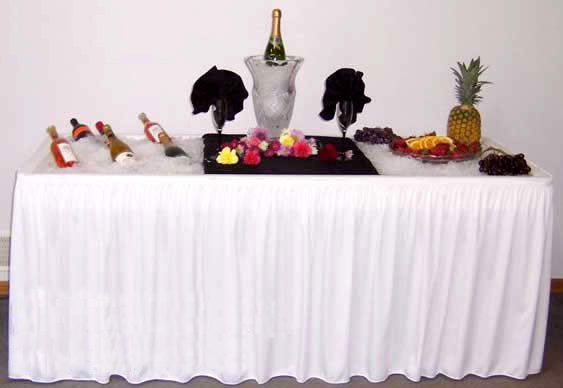 Our chill table is great for all sorts of occasions. From wedding receptions, parties to graduations. This is a great way to keep all sorts of beverages ice cold. From white wine, champagne to even fruit and dessert platters.
Table size is 73″ x31″x3 1/2″ deep .
Collapsible legs, stackable. Tapered bottom with convenient drain hole. Fill table with 75-100lbs of ice and add food or beverages.
Keeps items cold and won't sweat.
Rent our Fill 'n Chill Table:
$29.95/ day   Reserve this Item