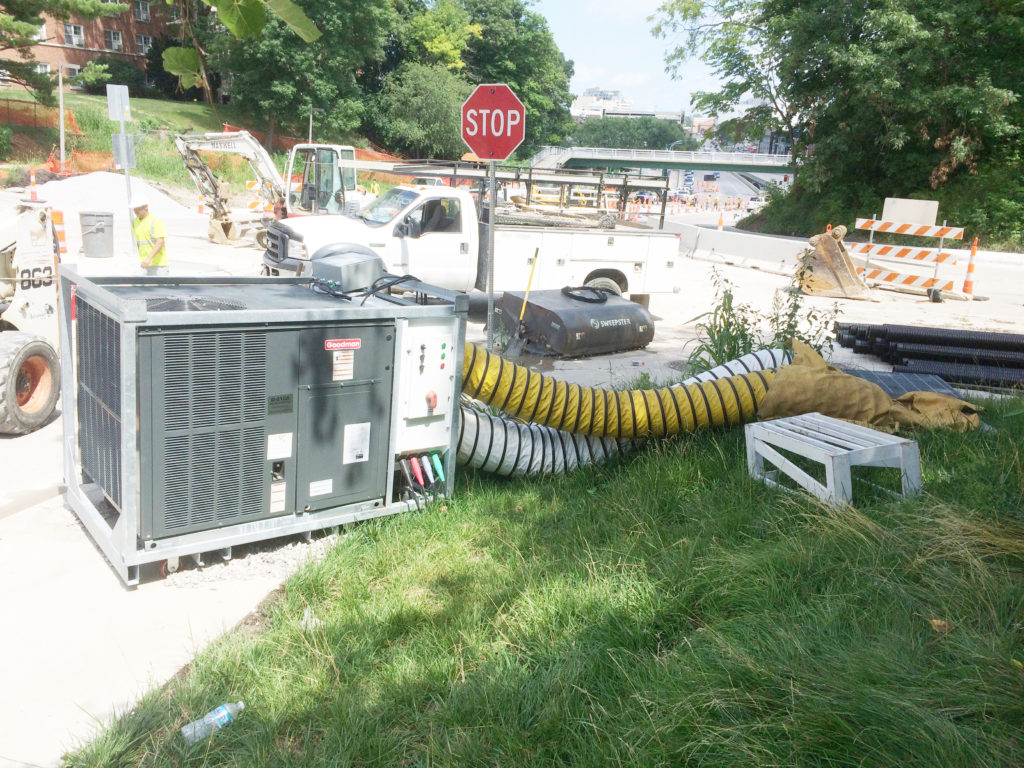 This is our 5 ton 3 Phase outdoor Air Conditioning unit. It has two 12″ supply ports and two 12″ returns. If you are not sure how big of an A/C unit you will need, please call one of our sales associates here at Big Ten Rentals at (319) 337-7368 (RENT).
Rent our Outdoor AC Unit:
Get a Free Quote on A/C Unit Rental
Dimensions
Power requirements
Related Items
6'L x 4'w x 55″ Skid mounted with casters
Please note that this A/C unit will require a 50 Amp breaker.