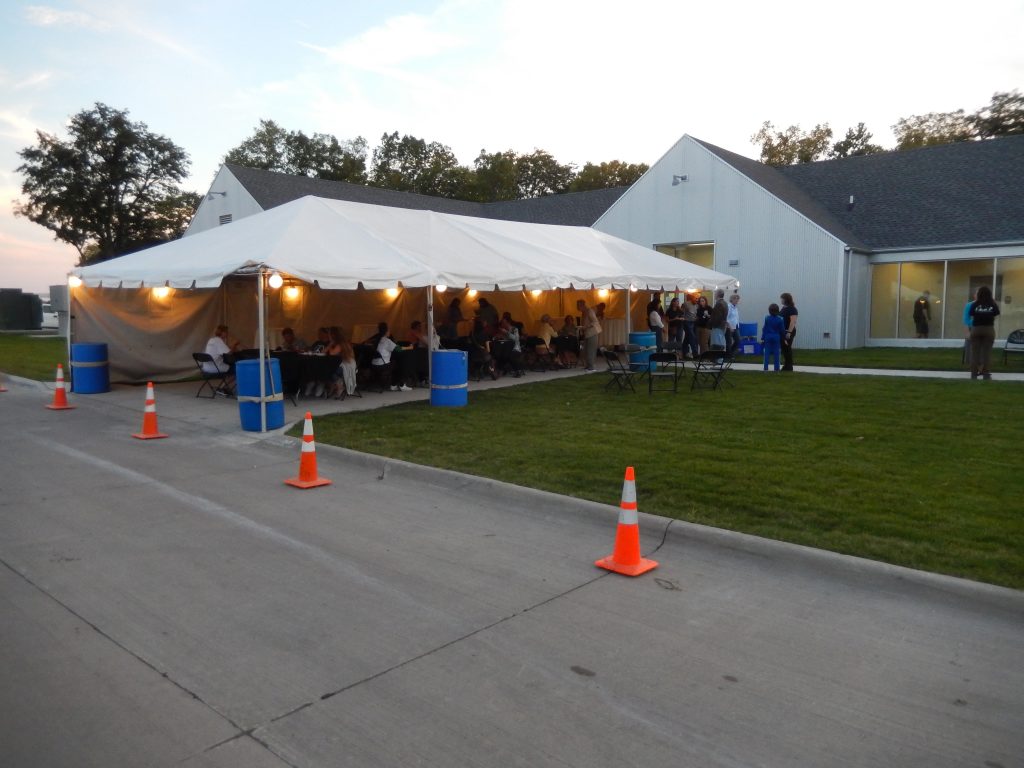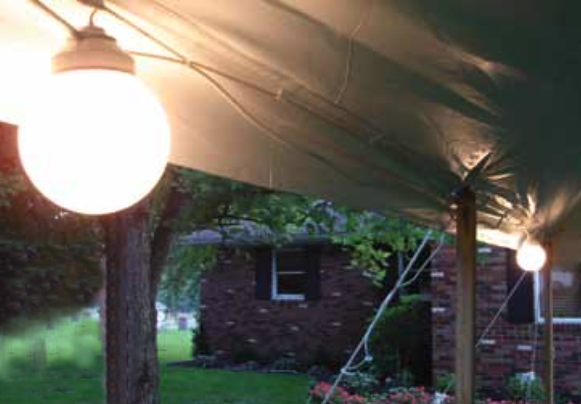 Series of globes on a power cord. Each globe contains a 40 Watts lightbulb.
Great for lighting outdoor events especially in side one of our big event tents.
These lights must be hung up. Also, see our new 75′ LED bulb café string lights that are great for weddings and outdoor events.
Features:
White 18-Gauge heavy-duty, straight cord
U.L. approved for outdoor use
6" diameter white globes made of Virtually
Unbreakable Polycarbonate
10' spacing between each globe
20' lead cord
9" tail after last globe
Interlocking lead and tail plug capabilities for
multiple sets
Total Length: 90' 9" from end-to-end
Rent our Globe Lighting:
$55/ 80 feet
$30/ 40 feet
Get a quote