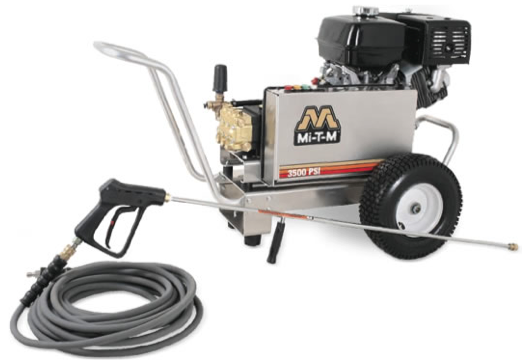 This is our lightweight, yet industrial-quality model, with a lightweight aluminum frame, base plate and belt guard. This can handle just about any job you throw at it.
Download the 3,500 psi cold water gasoline pressure washer manufacturer's specifications
Fuel not included in rental price.
Rent our gasoline powered, cold water pressure washer:
$?/ day  Reserve this Item or
$?/ 4 hours
Please call for updated pricing.