Our Dunk Tank is Towable & Easy to Setup!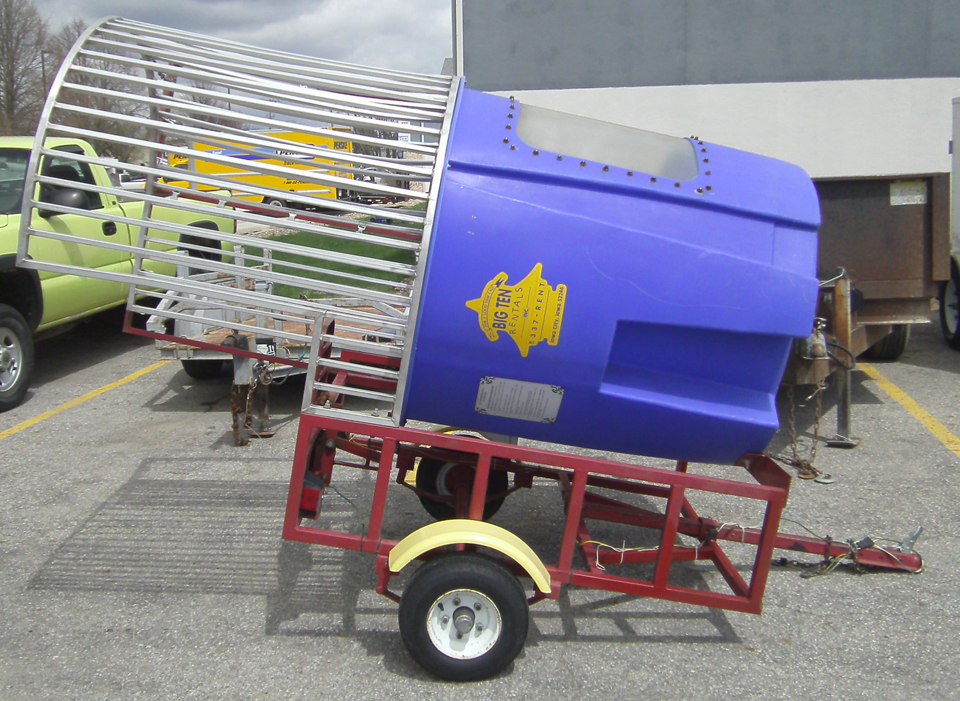 This is a popular and traditional crowd-pleaser! Your guests try to dunk some unlucky person in the water when they hit the target. It takes aim and nerve to dunk the victim.
Also used as a polar plunge when its cold outside and for fund raising purposes. Because who wouldn't want to pay money to dunk someone.
Cost to rent our Dunk Tank
$175/ day  Reserve this Item
Additional Information
Past Events
350 GALLONS
2″ hitch ball to tow behind vehicle.
Customer may pick up if they can tow.
Listed at a 250lb. weight limit
Comes with (3) Soft balls
BTR can deliver at additional cost.  Customer will still be responsible for filling dunk tank.
Should have a 15′ x 30′ area
Built in trailer for easy Transportation.  Does NOT come off the trailer. The trailer is part of the game (seat when set up).
Dunk Tank Fill Time: ~1 hour depending on water pressure.
Wide, safe steps
Automatic trigger sets first time, every time
Strong aluminum cage
Removable target
2-piece backstop tarp MUST be removed during transport.
Towing weight 527 lbs. (water adds additional 2,920 lbs.)
Dunk Tank Setup Guide:
Other Water Related games: