About Brian DeCoster: Brian initially ran his small company renting compact refrigerators out of his own dorm room when attending the University of Iowa, back in 1981. However, Big Ten Rentals quickly grew into a full-time business and he was forced to move to a commercial location in 1986. It has since changed locations and is now in a larger "showroom" location on Boyrum Street. Big Ten Rentals also has two storage locations that house our extensive supply of party equipment/tents in Cosgrove, IA, and Davenport,IA. The Gazette recently wrote an article about his booming bleacher rentals.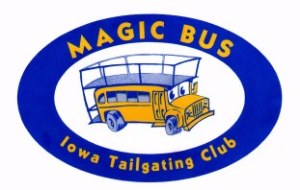 In 1991 Brian's Magic Bus took its maiden voyage. Since then it has been rated the number 1 tailgate party (as rated by Sports Illustrated Apr. 28, 1997, issue). He has a long lineage of throwing top-ranked parties.
Brian isn't all fun and games. He is the owner of multiple companies with multiple locations in the state of Iowa.
Contact the Owner: