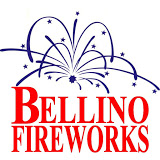 We set up our 40′ x 60′ rope and pole tent for a Bellino Fireworks Stand in Hy-Vee's parking lot located at 1720 Waterfront Dr, Iowa City, IA 52240. They are open from 8 am to 11 pm every day until the 5th of July! Both cash and credit card is accepted as a method of payment.
Outside of the Fireworks Stand/Tent:
Fireworks Under the Bellino Fireworks Tent:
Quick Video of Fireworks at this tent:
See all of the firework stand locations in Iowa set up by Big Ten Rentals.