Event structure set up for Niabi Zoo in Coal Valley, Illinois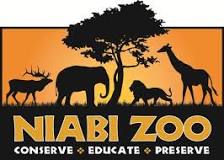 The above image is the "blank canvas" of our 18m x 60m Losberger event structure. Big Ten Rentals set it up on October 1st in Coal Valley, IL at the Niabi Zoo for it's annual Zoofari. We supplied the items listed below for this spectacular event.
Décor by:
See the amazing work that Tamara Wendt & D'Lux Events does. Simply stunning!