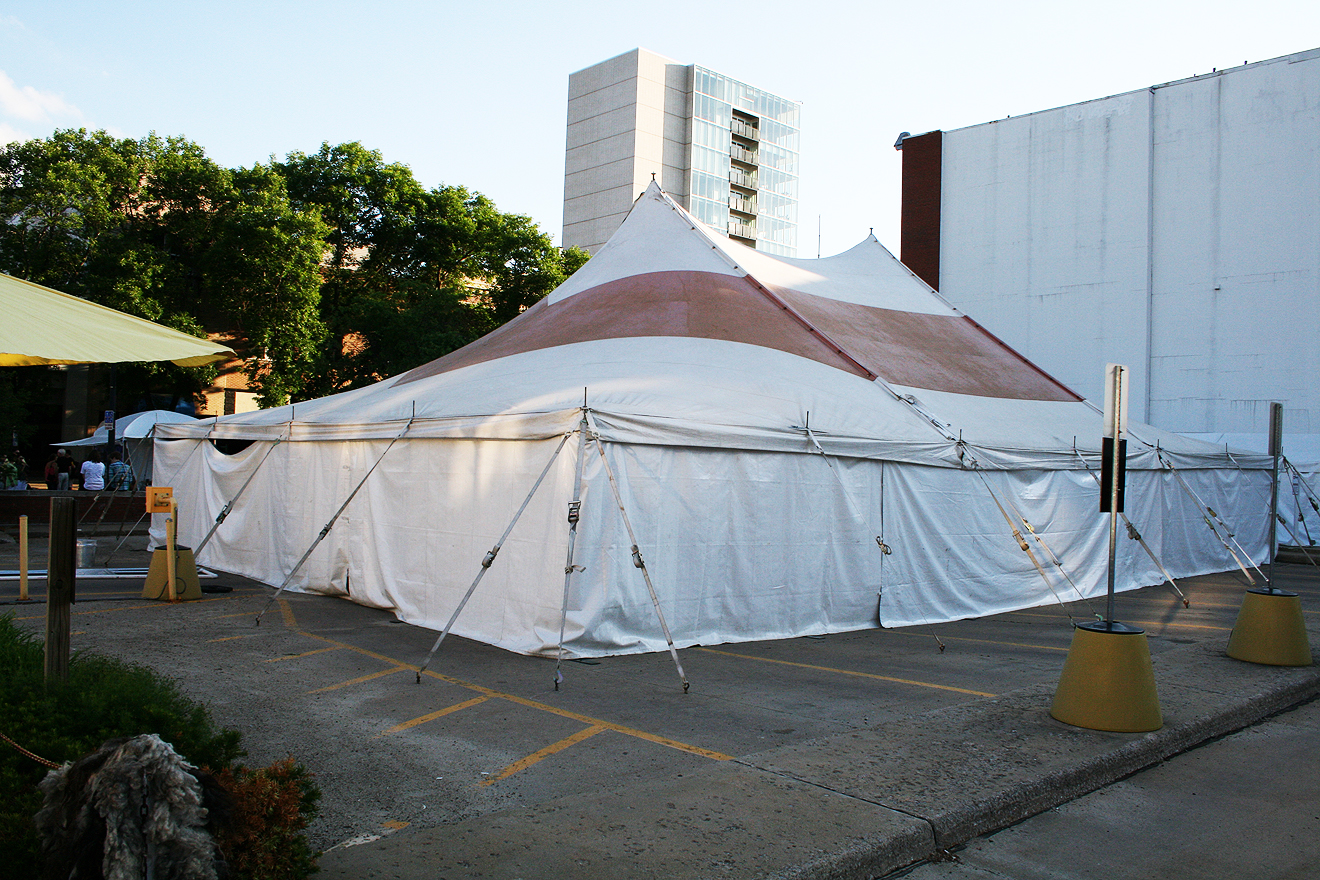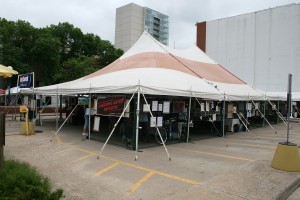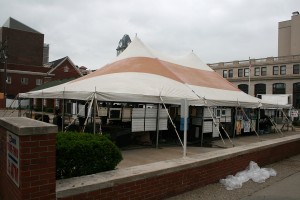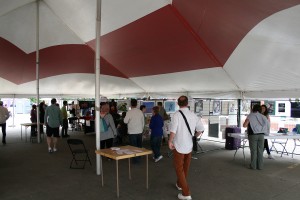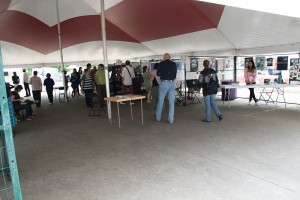 Call (319) 337-7368 (RENT) for price
reference number: 40×60-052
Red on this is faded to pink (on the top side only) bottom still looks red. This tent is manufactured with "block-out"material.  Black-out is a black layer sandwiched between the white vinyl. It's purpose is to hide light and dirt. While block-out hides dirt it also blocks out all light. Block-out is damaged on the red portion when standing under the tent on a sunny day it gives an appearance of cracks. This tent does not leak. It is an allusion created by the cracked block-out layer. Includes ropes.
NOTE: Sale price does not include: Side poles, center poles, stakes, ratchets, side walls or stake plates.
SOLD
(Top only)
Back to the for sale page.