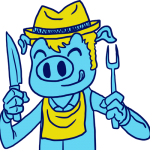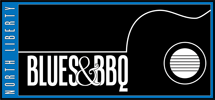 We set up our 60′ x 150′ "twin pole" Legend rope and pole tent along with a 20′ x 20 rope and pole tent and four 40′ x 40 Elite rope and pole tents. Add some globe lights, over one hundred tables, and just under 1k of black chairs and you've got one big event. Don't forget crowd/bike barricade, a stage for all of the blues to take place on and linens to dress up the tables. This is all happening this weekend at the  2017 North Liberty Blues & BBQ festival set up in Centennial Park, North Liberty, Iowa.
Pictures of the setup process:

Pictures taken durring the event:




Anderson East on the Main Stage:
We set up tents for Iowa Craft Beer Tent for this event and others.