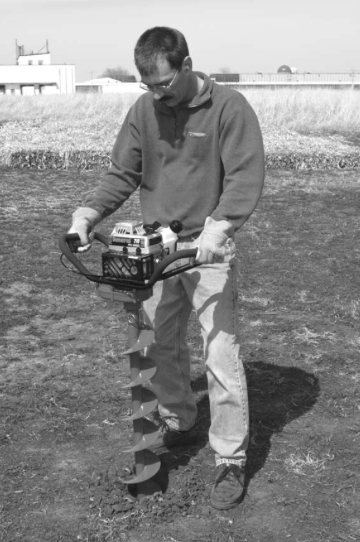 This is our middle of the line post hole auger. Great for a homeowner with a small job.
Uses 24:1 Mixed gas
One auger included. Select from:
4′ x 4″
4′ x 7″
Optional 15″ Extension $3.
We recommend the manual post hole digger for only small jobs like small deck projects. For the large jobs with hundreds of posts like country fencing with the "right-hand rule" we recommend our two person post hole digger to get the job done fast.
Download: Model 210 One Man Hole Digger by General Equipment Company Manual
Rent our One man, gas powered post hole auger:
Contact us to reserve this item