What the pros uses to get the job done right the first time.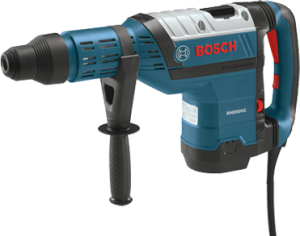 Bosh has a unique locking drill bit system that truly secures the bits into the drill to stop them from slipping/spinning.
Please note that rental of this item does not include drill bits.
Info about Controlling Silica Dust.
Cost to rent our Bosch Rotary Hammer Drill:
$19/ day +  Reserve this Item